Monster Cross
Rock 'n Road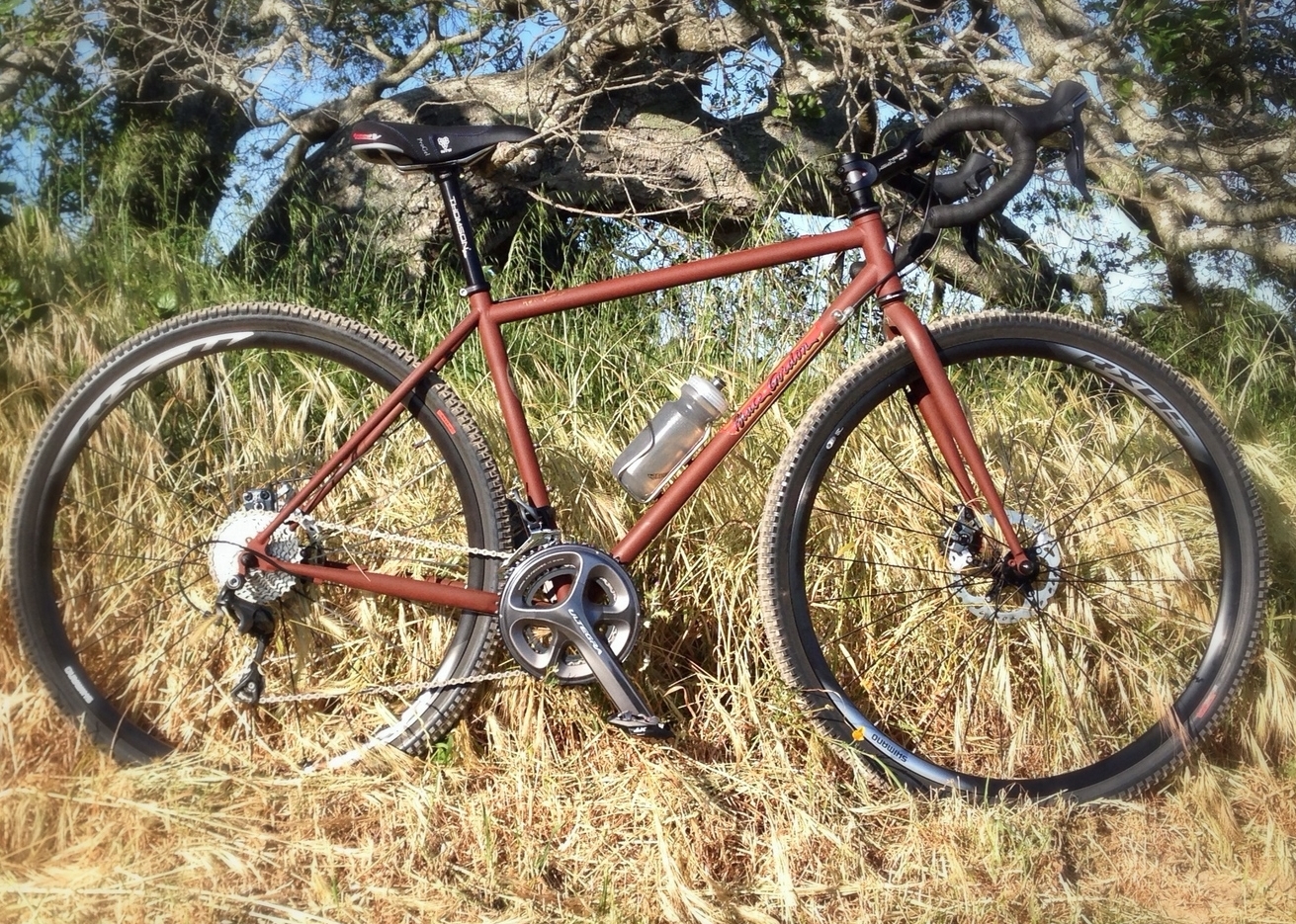 The Shop has Closed as of February 1st 2018 - I'm continuing to sell from my house via my Online Webstore - all items shown are available for immediate Shipping - https://brucegordoncycles.bigcartel.com
Monster Cross isn't the middle ground between the Road and the Mountain, It is the bridge that allows you to enjoy both sides. This is a bike that can handle the abuse and terrain of single track riding in all conditions, while still feeling snappy and quick when the rubber meets the pavement. To accomplish this herculean feat Bruce Gordon Cycles offers the Rock 'n Road Monster Cross. Built out of Chromoly Steel tubing, this Frame can handle a beating while still allowing the right amount of flex for absorbing the bumps, rocks, and roots along the way so your body doesn't have to take all the abuse. The other off-road feature this bike boasts is its tire clearance. At 45mm of tire clearance, this bike will accept a beefier tire that can guide you through the worst conditions. Our Monster Cross comes equipped with our own Rock 'n Road Tires, the perfect match for this bike.
G

rouppo - Ultegra with bar-end or STI shifters

Drop Bars -

if your on the fence about the drop bars due to brake lever positioning we would suggest Paul interrupter brake levers)

Tire clearance is 45mm

Sized to fit (no standard frame sizes here)

Standard colors: Powder coated in Metallic Red, Blue, Black, Green, and Rust.
Pricing starts at $3999 for the Rock 'n Road Monster Cross for a Whole Bike
For all bike orders and questions please call us at Bruce Gordon Cycles at
(
707) - 762 - 5601