Bruce Gordon Cantilever Brakes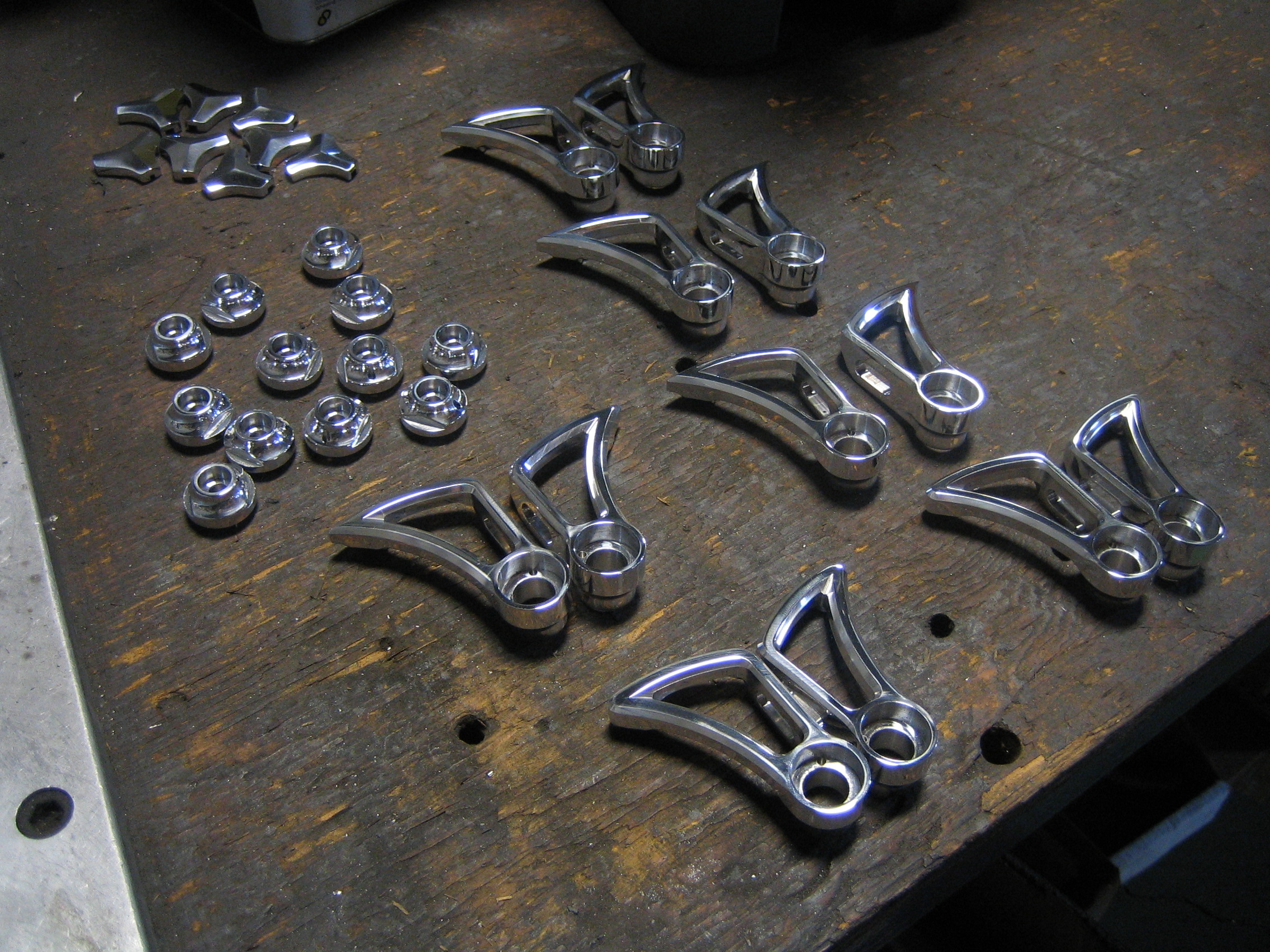 The Shop has Closed as of February 1st 2018 - I'm continuing to sell from my house via my Online Webstore - all items shown are available for immediate Shipping - https://brucegordoncycles.bigcartel.com

At the North American Hand Built Bicycle Show in San Jose, March 2006, we displayed a pair of handmade Titanium Cantilever brakes that we made for a show bike. Many people requested a more affordable canti brake with the same design. My new brakes are polished aluminum that is CNC machined in California.
Price: $169 per wheel or $338 per bike
They feature an enclosed spring and run on a Stainless Sleeve. Spring tension for alignment is externally adjustable. They also have a replaceable bronze bushing to guarantee long life.

Each brake pair comes with a linkwire straddle cable that features a similar design.

Their classic shape compliments traditional lugged frames.